Rebecca's Smile in a Day – as seen on TV
"My husband says I haven't stopped smiling. I can't help it – I hadn't smiled for twenty years!"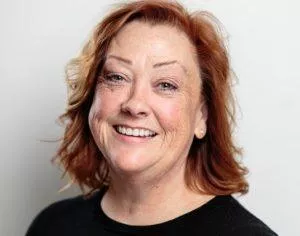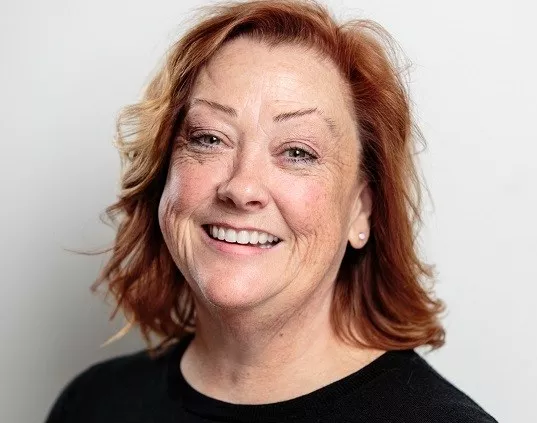 These are words that TDC patient Rebecca never thought she'd hear herself say. But in May 2018 she was seen having her smile restored by Drs Michael and Anthony Zybutz on life-transformation TV show "This Time Next Year".
"After years of misery caused by loose, crumbling and missing teeth, I got a whole new set of teeth and a beautiful, natural-looking smile – on one day."
"Thanks to Michael, Anthony and the wonderful team at TDC who performed their Smile in a Day procedure, it was possible."
Many years of dental problems
Visits to the dentist were not a frequent thing when Rebecca's grew up in America and she developed a real fear of the dentist's chair after bad experiences as a child. Problem teeth were simply extracted, and she found herself as an adult in constant dental pain and embarrassed to smile.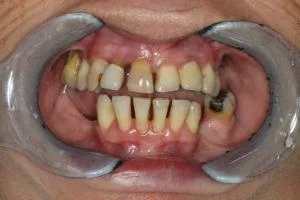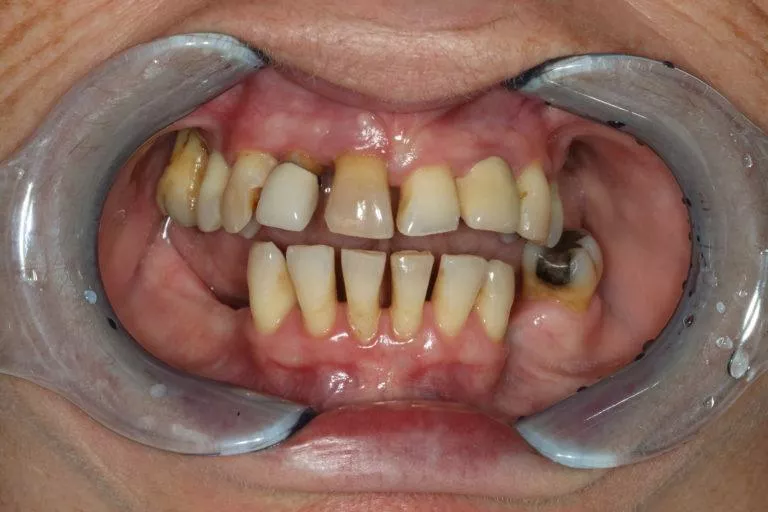 "I couldn't chew. I couldn't eat. I didn't smile.
I was just miserable. When I went out, I couldn't find anything to eat on the menu unless it was soup."
Not only did Rebecca's social life and smile disappear, she also became concerned about her health.
"Nutritionally, I didn't feel like I was eating very well at all, and it was affecting my well-being".
"Professionally, it wasn't great either. I have a successful catering business, often catering for weddings and big occasions. My teeth made me feel so self-conscious that I wouldn't smile. I felt really bad as it looked like I wasn't sharing in the happiest day of our bride's lives."
Finding TDC Implant Centres
After consulting several dentists who said nothing could be done, Rebecca had almost given up hope – until she saw Dr Anthony and Dr Michael on Channel 5's Botched Up Bodies.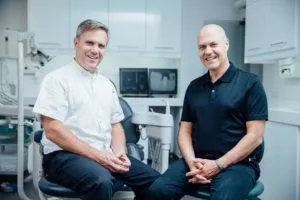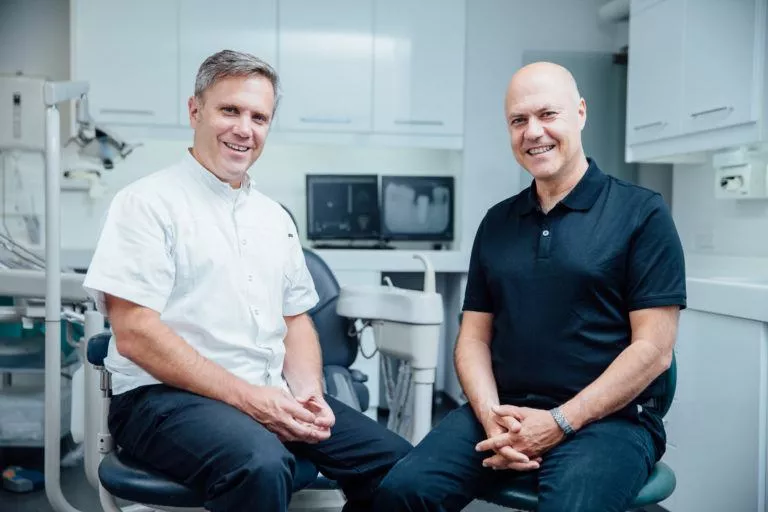 She watched them help people who, just like her, had suffered as a result of poor dental work, anxiety about visiting the dentist and dental neglect.
She saw how they could restore people's teeth, smiles and self-confidence in a single surgical visit.
And she was reassured by TDC's reputation for successfully treating the most challenging cases, including people with extreme bone loss. Rebecca felt she had finally found the right dental team for her.
"I immediately wrote down Anthony's name, but it took me six years to pluck up the courage to go and see him for a consultation."
"Anthony may be the only dentist, or even doctor, that actually listened properly. His total professionalism made me feel so comfortable. None of the team thought I was being silly."
Getting her smile back – in just one day
Having used a cone beam scanner and a 3D printer to make a perfectly accurate replica of Rebecca's jaws prior to surgery, Dr Michael Zybutz, TDC's Lead Surgeon and a Specialist Periodontist, knew exactly where he was placing the implants that would act as the tooth roots for Rebecca's new teeth.
On the day of surgery, he extracted Rebecca's remaining loose teeth, removed any infection and placed four implants in each of her jaws.
A few hours later his brother, Principal Aesthetic Dentist Dr Anthony Zybutz, placed a full set of fixed upper and lower teeth on the implants, and Rebecca was able to see her new teeth and smile for the first time.
"It was amazing and very emotional. I just couldn't get over how natural my new teeth looked.
My husband was there as I looked into the mirror and he couldn't believe it!
To walk in at 8 in the morning with my awful loose and missing teeth and then leave, hours later, with my smile and teeth totally restored – I never thought it could be possible.
And because the temporary fixed teeth are securely fixed in your mouth, I didn't need to wear a removable denture before my final, permanent set of teeth were fitted a few months later".
Life with her new smile
"My family could not believe it. I mean really could not believe it", say Rebecca. "Everyone was like, "You look so different!"
I can chew meat, I can chew crusty bread. My face has changed shape – I look different.
I never wore lipstick before. I never had lips to wear lipstick! Now I can laugh and smile with my clients without feeling self-conscious. I'd avoided being in photos for years and now I can't stop taking selfies!"
Describing TDC and Smile in a Day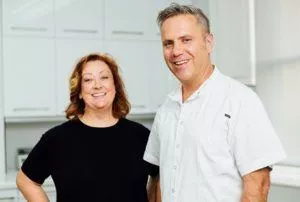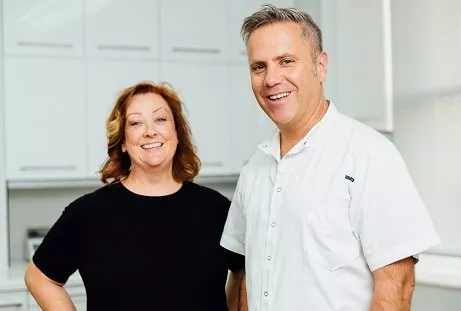 "I really don't think anyone else could have done what Michael, Anthony and their team have done for me. They are just the best at what they do."
"I would describe TDC Smile in a Day as a bloody amazing experience! It's given me the confidence to be who I used to be."
If, like Rebecca, you would like to get your smile and your quality of life back, book your free consultation* by clicking here or by calling 02035536415.  We have TDC Implant Centres in Harley Street, Folkestone and Peterborough.
Rebecca's Smile in a Day treatment was shown on Episode 4 of "This Time Next Year."