Benefits of TDC Smile in a Day dental implants
You'll get your smile back – in just one day
They'll enhance your self-confidence and overall quality of life
You can eat any food you want again, including chewy and crunchy foods
The majority of tooth-loss cases can be treated
In almost all cases no bone grafting is needed, which means less discomfort
You will need only one surgical visit
The overall cost is reduced in comparison with conventional implant solutions
Temporary fixed teeth are fitted on the day of surgery so there is no need to wear removable dentures during the healing phase
Your new teeth can be made to look any way you want them to
Both your teeth and gums can be reconstructed – no more looking 'long in the tooth'
We will subscribe you onto our Maintenance Programme – if cared for properly your implants have a lifespan of about 40 years
You will be treated by our renowned Smile in a Day team, led by Dr Michael Zybutz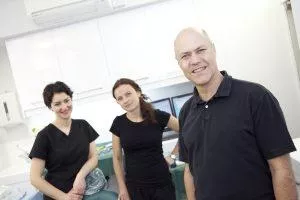 Patient Reviews
---
"TDC were my last hope of having permanent teeth. I am so very grateful to them"
Case Studies
---
"My confidence has gone up and up - having my teeth done was the trigger."
– Janet Payne
Videos
---
"TDC same day implants gave me my smile AND my life back."
– Graham Barrow