Fiona's Smile in a Day
Like many people who seek help at TDC Implant Centres, Fiona* had lived with dental pain for years and, as the pain got progressively worse, she just treated it with painkillers.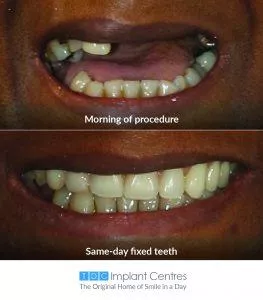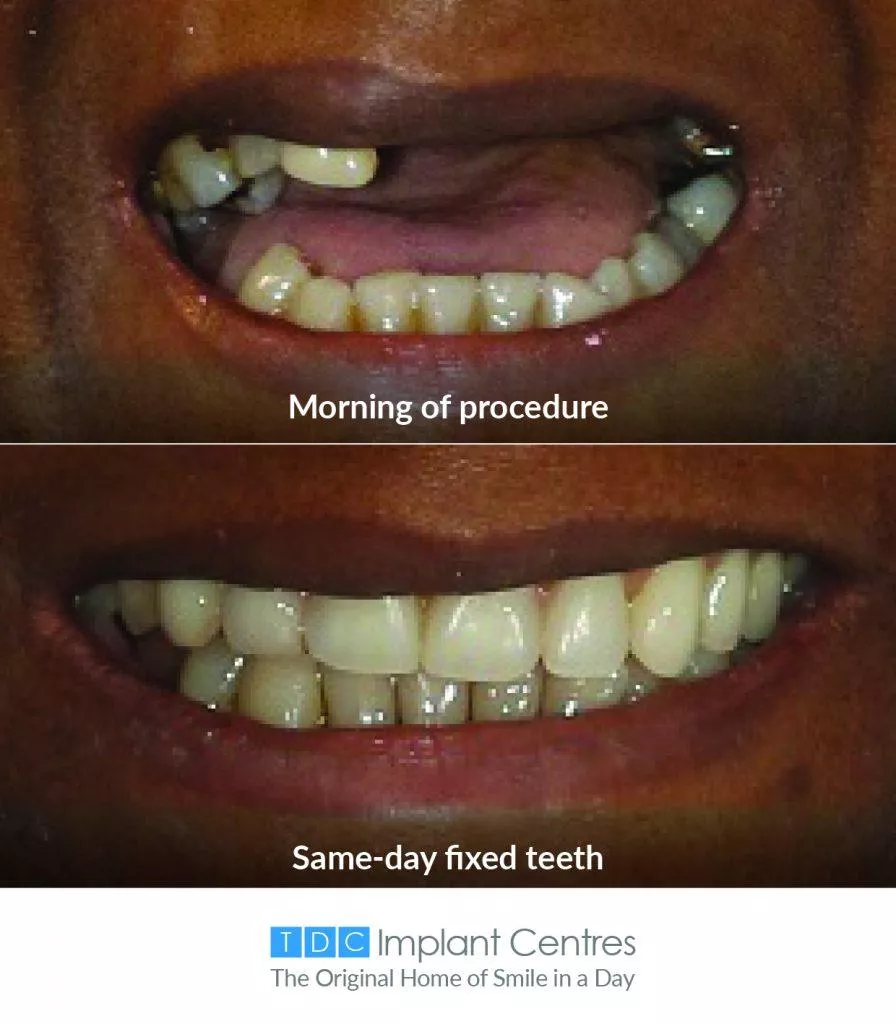 "I'd had really bad experiences with dentists," she says "so I just put off getting treatment. In fact, one of the dentists has since been struck off.
"I really did have a high level of fear, I was a very nervous patient."
Botched dental treatment
In her early twenties, Fiona was given a dental bridge after having an abscess on her front teeth. Then, 18 years later, one of the teeth chipped and she was sedated during treatment to have it repaired.
She woke up to find that all her front teeth had been removed.
Her only option was to wear a partial denture. "It was only meant to be temporary, but I had it for ten years. It was a horrendous experience."
Seeking help at TDC
After seeing ads for TDC Smile in a Day on ITV and on Facebook, Fiona decided to get in touch and came to see Dr Anthony Zybutz for an initial consultation.
"I was very self-conscious," she recalls "but they didn't make me feel judged. From Reception up, I couldn't believe how comfortable they made me feel."
Fiona's Smile in a Day treatment
In January 2018, Fiona had her Smile in a Day same-day implant procedure at TDC Harley Street – a full upper jaw restoration and three single implants placed in her bottom jaw.
"I didn't feel a thing, I couldn't believe it.
I'd been worried that I would be left toothless for months if I had implants, but I left with fixed teeth on the same day, and I don't have to wear a removable denture before my permanent teeth are fitted."
A life-changing outcome
"I feel absolutely brilliant now, and my confidence has soared. It's made my life so much better – I can eat well and I can smile again – and that's with my temporary teeth.
"I don't have to think about taking adhesives for my denture on a night out."
Having this treatment at TDC has changed my view on dentists. Dr Anthony wanted everything to be perfect – the dedication and attention to detail was amazing."
Patient name changed for privacy