John's Smile in a Day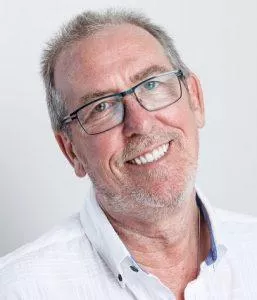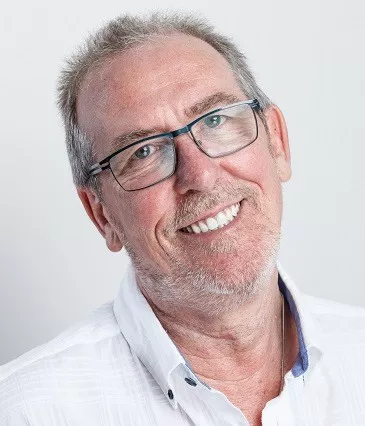 John Loach hadn't been to the dentist for 30 years and had severe tooth loss when he came to the Harley Street TDC Implant Centre.
There were only a few teeth remaining in his top jaw, his ill-fitting partial denture meant he could only eat very soft food and he felt incredibly self-conscious.
John wanted a new set of teeth so that he could eat whatever he liked and socialise without feeling embarrassed.
But, like so many people, he was very nervous about going to the dentist.
It took a lot of courage to take the first step and pick up the phone to TDC and speak to one of our trained Patient Advisors.
"I was terrified of having the dental implants done, and really scared of sitting in the dentist's chair," he admits.
John also faced another challenge: he'd been a very heavy smoker for over 40 years and would need to give up for good before having the treatment.
Having tried to stop smoking many times before, this time he managed to quit successfully and got his Smile in a Day implants in early 2016.
 "I don't know what all the fuss was about!"
"Looking back, I don't know what all the fuss was about, I really don't," he says.
"I can now eat any type of food without fear of losing more teeth, and I can smile and talk to people without feeling awkward."
John says his life has been totally transformed ‒ not only have all his dental problems been solved, but he's happier, healthier and a lot more confident.
"I can't recommend the TDC team and my dental implants enough," he says.
"They're truly life-changing."