The Ultimate 100 Global Aesthetic Leaders Magazine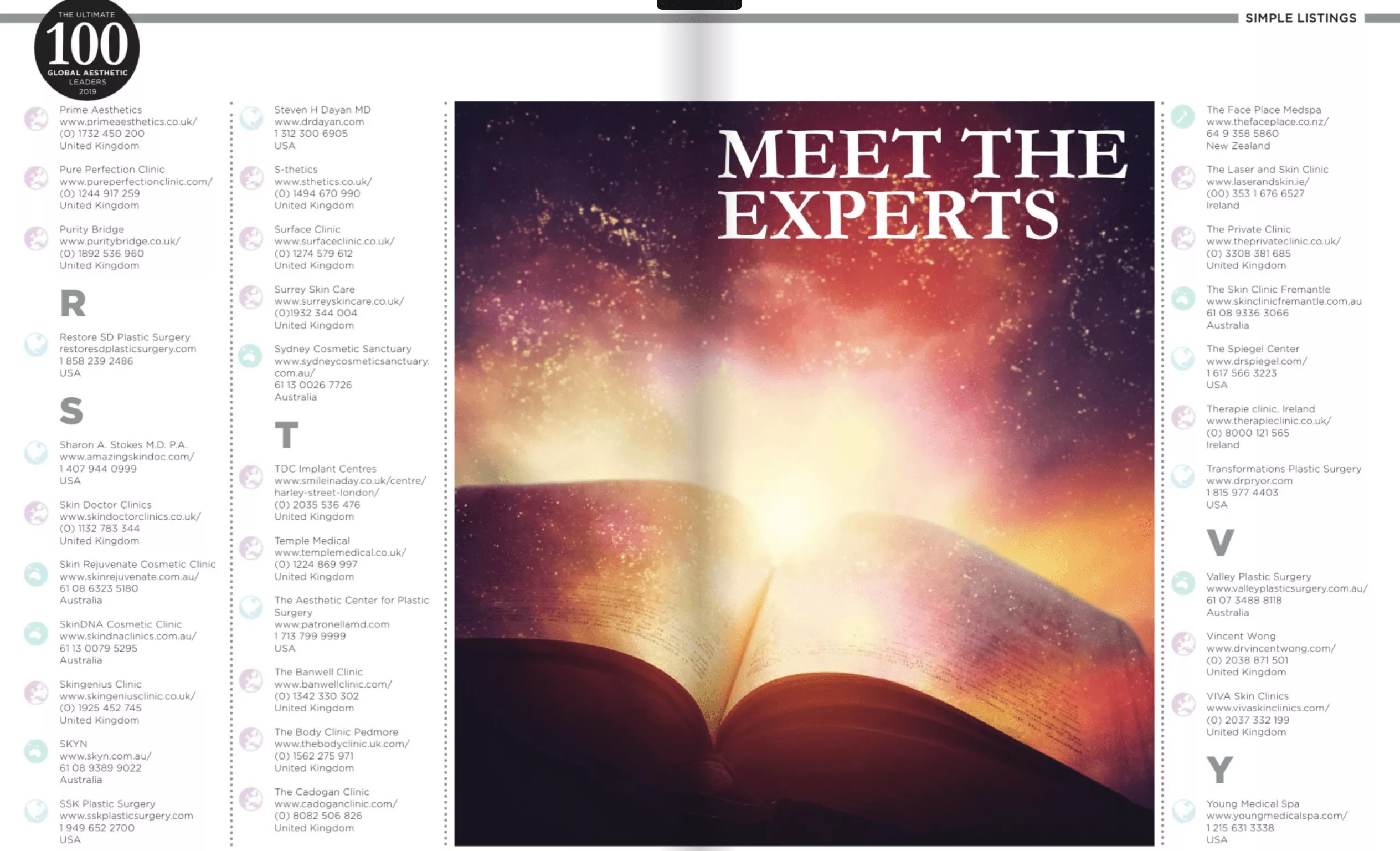 10 Jan 2019
TDC were very proud to win the "Best Patient Experience" category at the 2018 My Face My Body Awards, and to be included in the prestigeous 2019 100 Ultimate Global Aesthetic Leaders Magazine.
Patient Reviews
---
"TDC were my last hope of having permanent teeth. I am so very grateful to them"
Case Studies
---
"It's truly life-changing to be able to eat and smile again."
– Rebecca Webbon
Videos
---
"TDC same day implants gave me my smile AND my life back."
– Graham Barrow