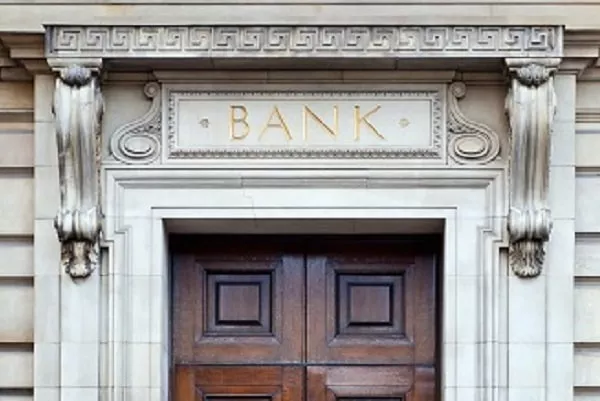 21 Oct 2020
'Sometimes people ask me why dental implants cost so much,' says Dr Anthony Zybutz, co-founder and Advanced Aesthetic Dentist at TDC Implant Centres.
'I tell my patients that they're paying for treatment that will transform their lives.'
'But they are also paying for specialist care, for state-of-the-art equipment and the use of world-leading dental laboratories that make beautiful, long-lasting teeth.
This is a procedure that will enrich every aspect of their life, enabling them to look younger, eat whatever they want, and no longer refuse dinner invitations because they fear the embarrassment of loose teeth.'
We'll restore your confidence
'Almost every patient we see uses the same word ‒ "confidence" ‒ when asked how Smile in a Day has improved their life,' says Dr Anthony. 'They just can't believe the huge difference it's made to how they feel about themselves.
'Many patients have suffered for years with painful, infected teeth or wobbly dentures. And as your eyes and teeth are the two things people focus on when talking to you, these patients were scared to smile or speak. They were self-conscious about their bad breath and how their teeth looked.
'It's incredible to see them blossom and no longer hide their mouth behind their hand. It's even easier to put on lipstick as there's more support for your lips. It's a total transformation.'
We always use the best quality components
'We've been treating patients with Smile in a Day for over a decade and our approach is to use high-quality "tried and tested" implants.
We know these deliver the most dependable long-term results, rather than the "latest and greatest" implants that may not be as predictable,' says Dr Anthony.
'My brother Michael, the co-founder of TDC, has a post-graduate degree in Periodontics (the study of bone, gums and implants) from one of the leading dental schools in the US and has been placing implants for over 25 years.
This puts him in an excellent position to select the very best for our patients.'
As with all things in life, high-quality implants come at a price.
'We use some of the most expensive implants on the market, ones that we know give predictable and highly successful results. We know our implant manufacturer personally and have worked with them for many years,' says Dr Anthony.
You're paying for peace of mind
With a caring, highly skilled, extremely experienced team that you can trust to take you through every step of the Smile in a Day procedure, rest assured you're in safe hands. Lead Surgeon Dr Michael Zybutz personally oversees our UK-based clinics located in Harley Street, Peterborough and Folkestone.
'When considering having the Smile in a Day procedure, we know how important it is for people to be able to read genuine, unbiased reviews by those who've undergone the treatment themselves,' says Dr Anthony.
'That's why TDC subscribes to both Feefo and Trustpilot where reviews are independently verified so that patients can really trust what they're reading. We're very proud of our hugely positive reviews and so work hard to ensure our standards remain high.'
Patients often remark on what good value for money Smile in a Day is.
As one wrote in a recent review: 'Everyone I dealt with was polite, friendly and professional. [They] looked after me exceptionally well on the day of surgery and made me feel at ease even though I was extremely nervous.
For me it was worth every penny. It seems a lot, but the confidence it has given me is priceless.'
Our aftercare is first-rate
'Our team does this highly skilled dental implant procedure all day, every day,' says Dr Anthony. 'That means if you have any problems whatsoever afterwards we can fix them instantly. We're here five days a week and will always see patients as quickly as we can. Clinics that employ "freelance" implant surgeons can't offer this, nor can clinics based abroad.'
It's a life-changing procedure
'When patients see their new smile in the mirror, almost without fail they hug me and then they hug my nurse,' says Dr Anthony.
'They can't believe how different they look and it brings a lump to my throat every single time. That moment makes it all worthwhile.'
And interestingly, it's not just being able to eat or brush their teeth without discomfort that makes such a difference to patients' lives, it's being able to socialise without feeling self-conscious.
'Humans are social beings,' says Dr Anthony. 'Having bad teeth can negatively affect being able to communicate with others because patients can't speak properly or don't want others to see their teeth. Without social contact people can easily become depressed and lonely.'
'When researchers studied the survivors of the 2011 earthquake and subsequent tsunami in Japan, those who had lost or fractured dentures had significantly lower quality of life scores.
The disaster had a very negative impact not only on their oral health, but on their mental health. It was found that their biggest problem wasn't being unable to eat properly, it was not being able to smile, which affected their interaction with other people.'
You can discard your dentures
'No one wants to be like their grandparents with a set of teeth in a glass of water by the bedside,' says Dr Anthony.
'Dentures have many drawbacks: they can make it difficult to eat, speak and smile normally without fearing that they'll come loose. And as dentures often need to be stuck on with glue, many people panic when they realise they've left the house without it.'
'Replacing dentures with deantal implants means you get teeth that function like real teeth,' he says.
'You can't expect a piece of plastic to function like natural teeth but implants are different.'
'After placing the dental implants, I ask all my patients to grasp their front teeth between their thumb and finger to see if they can move them.
When they realise how solid their new teeth feel their eyes light up as they can't get over what it's like to have stable, natural-feeling teeth again.
And it takes about two months before they realise they can stop worrying about always having denture glue to hand.'
TDC Smile in a Day treatment is cheaper than traditional implants
Smile in a Day implants cost about half as much as using traditional implant techniques to achieve the same results so they represent great value for money.
Not only that, it takes a lot less time to place them and requires just one surgery as opposed to three with traditional implants. If you're travelling from distant parts of the UK (or from abroad) to have the procedure this also means fewer hotel and travel costs.
Our pricing is transparent
Everything you need to know about costs is explained on TDC's Costs page.
Each arch (jaw) costs £15,950 – this includes everything needed to construct and place your implants and teeth (both the provisional and permanent sets) as well as your aftercare, any necessary follow-up appointments (except routine dental check-ups) and all components and laboratory fees.
The only additional costs are optional conscious sedation and zygomatic (cheekbone) implants. Sedation costs from £1,300 for single arch surgery and £1,500 for both the upper and lower jaws (payable directly to the anaesthetist).
'Zygomatic implants are only needed in the most severe cases of bone loss: patients who don't have enough bone in their upper jaw to support conventional implants,' says Dr Anthony.
'If you need to have them we'll let you know well in advance. These cost from an additional £3,500.
Smile in a Day is a significant investment but one that's definitely worthwhile if you consider that the alternative is wearing dentures for the rest of your life. You can put a price on quality.'
We offer affordable payment plans
We understand that having Smile in a Day is a significant investment so we offer low-interest and 0% finance plans for suitable patients so that you can spread the cost.  You can speak to one of our friendly Patient Co-ordinators to learn more.
It's a long-term investment
'If you follow our  Smile in a Day after-care instructions there's no reason that your new teeth shouldn't last a lifetime,' says Dr Anthony.
'However, although they're made from high-quality materials, these are not bionic teeth and you need to care for them just as you would natural teeth by brushing your teeth twice daily with an electric toothbrush and using a Waterpik under the implant to remove any plaque and food residue.
The implants sit in bone and you need to get rid of bacteria from your teeth or they'll attack the bone and gum that hold the implants in place.
We encourage our patients to have a dental check-up and see our dental hygienist every three to four months.'
The end result is guaranteed to make you smile
'It doesn't matter how many times we've done this procedure ‒ it's about 1,000 at last count ‒ we still get a big kick out of showing our patients their "before" photo and then letting them see their new teeth for the first time,' says Dr Anthony.
'To hear someone say, "I love them, I just love them, they're perfect," when they view their transformation is always an emotional moment.'
Patients often say their only regret is not having Smile in a Day sooner:
'One year since my permanent set of teeth were fitted and all good. Dr Zybutz and his team are still at the top of their game and he is the only dentist you want to see. Day to day, this has made such an improvement to my life in many, many ways and I only wish I'd seen Dr Zybutz 20 years ago.'
To find out more about the benefits of Smile in a Day dental implants treatment, and to discuss financing options, call one of our friendly Patient Advisors for a free consultation* on 02035536415..