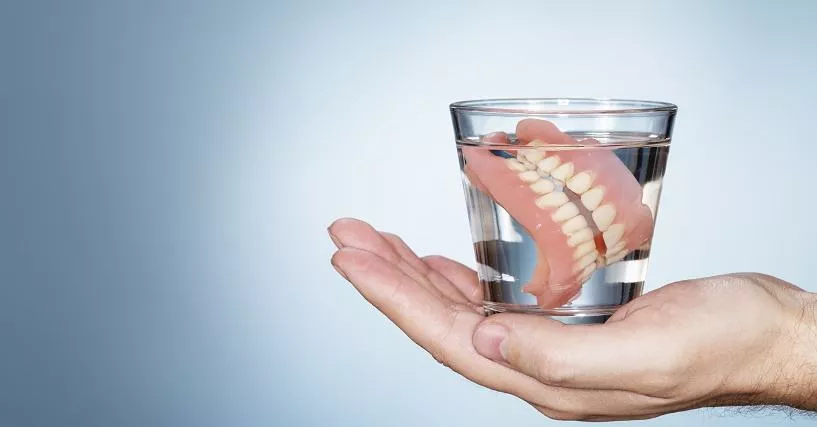 01 Aug 2016
Simply put, dentures are removable, or false, teeth.
They are sculptured to fit snugly over your gums and can either replace all your teeth or just some of your teeth.
Although nowadays dentures can look very natural, the key issue is that they are taken in and out, unlike dental implants which are fixed permanently in place.
Because dentures are removable, this can be associated with inherent frustrations such as a common tendency to move or even fall out when eating. They can also be quite uncomfortable, especially as your gums can change shape over time.
Dental implants on the other hand are permanent. So no need to take them out and place them on your bedside table every night!
There is also a cost difference in the dentures vs dental implants debate, as dental implants cost more. However, any saving needs to be balanced against the lifetime of discomfort and frustration that is often associated with the wearing of false teeth.
The traditional implant process will often include a period of time where dentures are worn, as your implants heal, prior to permanently fitting your new teeth.
However, our Total Dentalcare (TDC) Smile in a Day dental implant procedure eliminates this need to wear dentures, and you receive your implants and new teeth fixed in place all in one day!
Here is a quick run through on the key differences of dental implants vs dentures
Dentures                                                                                               Dental Implants
Removable                                                                                                   Permanently fixed in place
Can be uncomfortable                                                                            Seldom associated with discomfort
Can easily fall out                                                                                   Never fall out
Difficult to eat some foods                                                                   You can eat any food
Can cause embarrassment /reduce confidence                       You get your smile and confidence back!
See some before and after photos showing you what a difference our Smile in a Day same-day dental implants can make or read some patient reviews.
If you would like to talk to our friendly Patient Advisors, call on 02035536415 or book your free consultation today.