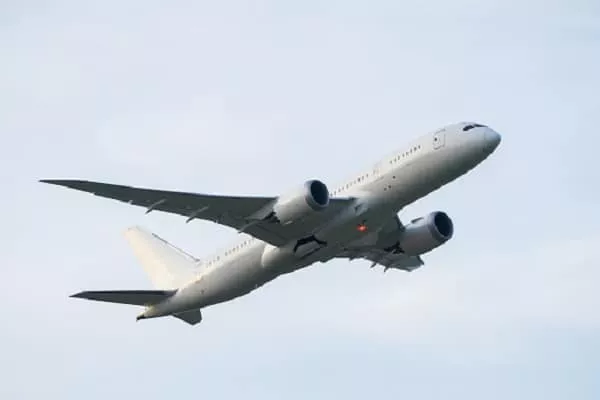 18 Jul 2017
Considering going abroad for dental implants?
It sounds so simple: you pack your passport, hop on a plane and return a few days later with a topped-up tan and a fantastic new smile that's cost significantly less than if you'd had the dental work done in the UK.
However, if you're considering having dental treatment abroad, the NHS cautions that it's vital to do your research beforehand and be aware of the potential risks. This is particularly important if you'll be having dental implants as they involve surgery and, as with all surgical procedures, there is potential for complications.
'If you make the wrong decision you'll remember it a lot longer than you'll remember the money you saved,' says Dr Michael Zybutz, Co-founder and Lead Surgeon at TDC Implant Centres in Harley Street.
Where you decide to have dental treatment is a very personal decision: you need to find a dentist you can trust to both perform the procedure and also give you the necessary after-care.
While dental treatment outside the UK may often be less expensive there are frequently hidden costs you may not have considered, especially if something doesn't go according to plan.
'Dental implants and more especially full-mouth dental implants are an investment for the rest of your life,' says Dr Zybutz. 'It's worth paying more for quality and peace of mind. We've never had a patient complain about the price after they've experienced life with their new teeth. Many say it's the best money they've ever spent.'
Our top 10 reasons why you should choose TDC over going abroad.
1. We are leaders in our field.
'We probably do more Smile in a Day dental implants than any other clinical team in the UK and have been placing implants for over two decades,' says Dr Zybutz.
'Not only our dentists, but all our highly trained clinical staff are registered with the General Dental Council (GDC), the organisation that regulates dental professionals in the UK and maintains standards for the benefit of patients. If you go overseas for treatment that's not the case.'
As the GDC cautions: 'You may want to find out if you can expect the same standards of training from the dentist who will be carrying out your treatment abroad.'
TDC has an impeccable safety record and has never had a single case of septicaemia. 'Through thoroughly screening patients, creating a sterile environment by using surgical drapes and other rigorous infection-control measures our patients know that they're in safe hands,' says Dr Zybutz.
2. We're specialists.
'If the dentist claims to be a specialist, it's also important to ask whether they can back this up,' says the GDC, which holds lists of dentists in the UK entitled to use the title 'specialist'. 'Entry onto these lists is only granted if a dentist meets certain minimum standards of training.'
What this means is that if anything goes wrong you can lodge a complaint with the GDC, something you can't do in other countries.
According to Dr Zybutz, a periodontal specialist who's both registered with the GDC and certified by the American Board of Periodontology, and who has lectured internationally on the Smile in a Day technique: 'We've never had a single GDC complaint in the two decades I've been practising.'
3. We really care.
The TDC team knows that having dental work can be a very stressful time for patients so we spend lots of time explaining the procedure and discussing any concerns you may have.
'Our team is renowned for its gentle and empathetic approach,' says Dr Zybutz. 'All our surgical patients get our personal mobile phone numbers so that they can call us and know that they will get advice, reassurance or treatment at any time.'
4. We guarantee our work.
Placing implants is a skilled surgical procedure and, as all surgery carries an element of risk, it's important that you know what will happen if the implant isn't successful. TDC has a greater than 98% success rate in placing implants.
'Very rarely an implant can fail to integrate with the bone it has been placed into,' says Dr Zybutz. 'At TDC we assure our patients that if this happens we'll replace it free of charge or refund the implant placement fee.'
It's also important to remember that if anything goes wrong with implants you've had abroad you'll have the hassle and cost (flights and accommodation) of going back even if your dental work has been guaranteed. 'It's not unusual to end up spending more money on remedial work than you've saved,' says Dr Zybutz.
5. We speak English.
If you have dental treatment in a foreign country the team treating you may well not have English as their first language, and the NHS warns that you could find your expectations of how a dentist should communicate with a patient aren't met:
'You may also feel more vulnerable in an environment that's unfamiliar, especially if you can't easily ask questions.'
Dr Zybutz stresses that good communication is key to treatment at TDC: 'Having your dental procedure in the UK means you are in familiar surroundings and being treated by people you can easily communicate with.'
6. We're just around the corner.
While Smile in a Day is a procedure where you have your defective teeth removed and replaced with new fixed teeth in just one day, the treatment requires an average of seven visits.
In addition you need to have long-term maintenance appointments with a qualified team so that your teeth can be properly cared for and any potential problems can be picked up quickly and corrected. If you're considering having implants outside the UK you need to factor in the time and cost of multiple visits abroad.
TDC has centres in London's Harley Street, Folkestone and Peterborough so your friendly dental team is always close by ‒ not a flight away ‒ should you need us.
7. Our costs are clear.
Having an open and honest approach is really important to us, and this also applies to our fees, which are all-inclusive and transparent. If you travel abroad for treatment the originally quoted costs may well rise, especially if there are complications.
'We want as many people as possible to benefit from the confidence that comes from having a beautiful smile,' says Angela Thomson, Practice Manager and Patient Co-ordinator at TDC in Harley Street.
'That's why we offer a range of finance options to help make treatment more affordable.'
8. We offer quality aftercare.
The NHS website warns that UK residents going abroad for implants may experience problems if they need remedial work after surgery:
'When people seek follow-up care in the UK, sometimes several years after the surgery was carried out, it can be very difficult for dentists over here to treat them if they don't have full documentation about the way procedures were carried out.'
At TDC we offer a comprehensive after-care programme and know each patient personally so we have a detailed record of the procedure you've had.
We also enter patients into our Maintenance Programme whereby you'll come back to see us to ensure your implants stay in great condition. 'This typifies our commitment to excellence and to forging a long-term relationship with each patient as an individual,' says Dr Zybutz.
9. We use tried-and-trusted implants.
When considering treatment overseas it's important to find out what type of implants will be used and how long the dentists have been using them.
'At TDC we use pure titanium because we've found this gives the best results and is just one of the reasons we have such a high success rate,' says Dr Zybutz. 'The jawbone integrates with the titanium more reliably than with alloys, which are cheaper, and we have had long-lasting results with them.
And because we do so many of these procedures we keep a full stock in different sizes on our premises so that we can use the implant that's most appropriate for every patient. Dentists abroad may not ordinarily stock such a large range.'
10. We get glowing independent reviews.
By going abroad for treatment you won't necessarily have access to reviews you can trust. 'For the ultimate peace of mind of our patients we subscribe to two independent online review sites: Trustpilot and Feefo,' says Dr Zybutz.
'That way prospective patients can read unbiased feedback on the work we do. I find it very gratifying that we get such fantastic reviews.'
'To read that our staff are "brilliant, professional and caring" and have our patients saying that Smile in a Day is "the best thing I've ever done" makes it all worthwhile.'
For more information, download the General Dental Council's free pdf: 'Going abroad for your dental care?'