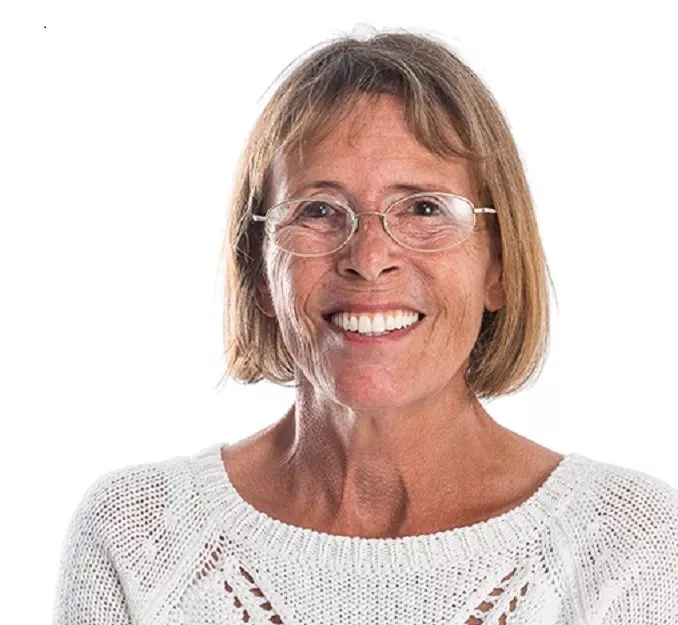 01 Aug 2016
"It's like sitting in a crowded restaurant and suddenly you're naked."
This was how one patient recently described the feeling of her dentures falling out in public. To all the other diners, it's perhaps no big deal, but to the patient, it can be mortifying.
Thankfully it's a vulnerability that most of us never experience unless we're in an extremely uncomfortable situation. But for those without teeth, it could happen at any time.
Her comment made me think about how a patient having no teeth has a drastic effect on the entire structure of their face and therefore self-esteem. It is almost as if the face is slowly falling in, which draws the chin and the nose closer together.
But with implants you can restore the normal proportions of the face. Where the skin had previously been bunched up, it now looks stretched back into place, and very often we'll hear patients say: "Do you know what, it feels like I've had a bit of a face-lift". It all adds to that feeling of confidence
So many of our patients describe having same day dental implants as life-changing, and there's no doubt that part of the effect is that the treatment makes them look and feel younger. Of course it's not the same as a surgical face-lift – it's something much subtler – but it still has a real impact.
Don't forget that looking younger is about attitude too, so there's a knock-on effect: you see a younger person in the mirror, you start to behave like one, giving you even more of a spring in your step.
This week I'll leave the last word to former patients who have left reviews on the TDC site. "It has been life-changing", said one. "You really can come out of there feeling more confident with an amazing smile," remarked another. And then there's this comment: "My whole face and confidence has been transformed… what a difference it has made to my life."
That's just from the last few weeks, so if you want to find out more about our Smile in a Day therapy you can arrange your free consultation here, or call 02035536415.
You can hear radio adverts for TDC on LBC, Heart, Heart Peterborough and Heart Kent.