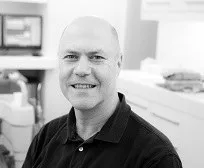 01 Aug 2016
So how do you know who to trust?
As with any healthcare profession, qualifications and training are a vital benchmark. That may sound obvious, but not when you consider that any dentist can legally place implants. To make sure your implant surgeon will carry out the treatment to high standards, ensure they are on the General Dental Council's (GDC's) specialist list. This means they have gone through years of additional, formal recognised training to learn proper surgical skills. Our lead surgeon, Dr Michael Zybutz, is a registered periodontal specialist registered with the GDC and the American Board of Periodontology.
What training have they completed?
Would you want your implant surgeon to have simply taken a short course before offering the service to the public? Experience matters, which is why Dr Zybutz underwent a three-year, full time extensive dental training program from Seattle's University of Washington School of Dentistry.
Decades, or days, of experience?
Any dentist with a dental degree can legally place an implant, even though they may never have been taught surgical placement. Our surgeon has been placing implants for 20 years. After working in this speciality for so long, he has faced every challenge, and has the skill and experience to know exactly what to do for every patient.
Will you be fully protected against infection?
You need to be absolutely sure that every safeguard is in place. At TDC, we take infection control very seriously indeed. All patients are fully draped for surgery and the team is thoroughly trained in optimal infection control procedures.
Do you want state-of-the-art care?
Approaches to diagnosis and treatment vary greatly between practices, yet innovative processes can dramatically improve the care you receive. For example, at TDC, we use Cone Beam CT scans (that reduce the radiation dose) to create 3D computer images of your jawbone to analyse every millimetre, ensuring precision planning. We can also use 3D printing to create a perfect replica of your jaw, then perform surgery on the copy first to make sure there are no surprise complications when we do it for real.
More questions?
These are just a few of the ways you can check your surgeon is professional, highly qualified and at the forefront of new technology and techniques. For more information check out our Frequently Asked Questions section or book your free consultation or call 02035536415.